Fairmont Heritage Place, San Francisco
Fairmont Heritage Place, San Francisco is an upscale all-suite hotel. It is 1.5 miles from the Exploratorium science museum and 4.2 miles from the Golden Gate Bridge. The hotel is 2 minutes walk from the beach, Maritime National Museum and Fisherman's Wharf. The Fairmont Heritage also provides guests' a car service to and from The Fairmont Heritage within 3.2 km distance.
Relaxed, contemporary bedroom suites come with free Wi-Fi, gourmet kitchens, dining areas and living rooms, as well as flat-screen TVs and i-Pads. These i-Pads already contain the useful necessary San Francisco information. Rooms also include fireplaces, designer linens and washers or dryers. Some updated feature terraces and bay views too. Upgraded quarters have their own private lounge.
All bedrooms are designed with an enclosed glass shower in the en suite bathroom while the brick walls offer natural soundproofing and a preserved element of the original Ghirardelli Square façade. Suites feature private balconies as well. A high-end entertainment system is also provided in all rooms.
Room service from The Pub BBQ and McCormick & Kuleto's Seafood Restaurant is also offered to the guests on daily basis.
The hotel offers complimentary continental breakfast, an evening happy hour reception and a local car service. There is also a terrace with fire pits, as well as a business center and a fitness center.
They also arrange grocery shopping and chef services even before guests' arrive or during their stay through the 24-hour attendant staff and butler.
The hotel's elevators that is securely accessible only by guest key card, opens directly to Wattle Creek Winery, Ghirardelli Ice Cream and Chocolate Shop, local San Francisco boutiques and restaurants on Ghirardelli Square.
Price ranges from $588 to $1,568 for an average standard based room.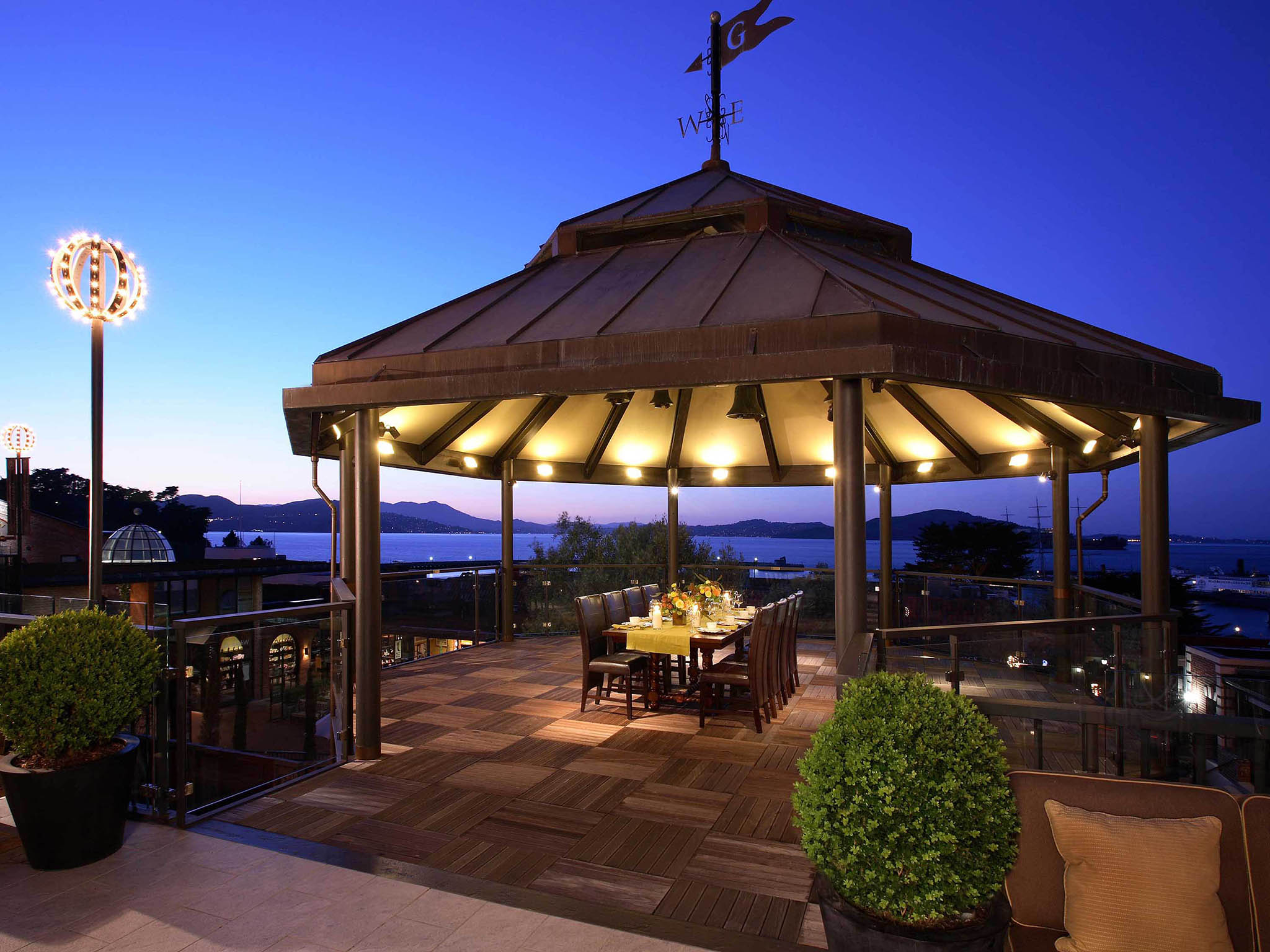 Have a wonderful stay and enjoy incredible amenities at this amazing 5-star hotel!